Thermo Bottle: limited edition
Do you feel your favourite tea deserves a special tea bottle? We think so too! Our Limited Edition Thermo Bottle is a practical accessory for stylish tea enjoyment throughout all the seasons! Not only is it beautifully decorated, but it's also robust, leak-proof, super light and tasteless - essentials when it comes to the enjoyment of the finest organic loose leaf tea. Thanks to the double-walled stainless steel, hot tea stays hot for up to 12 hours and cold tea stays ice-cold for up to 24 hours!
Capacity: 750 ml
Bottle material: Double-walled stainless steel
Lid material: Polypropylene and silicone (BPA free)Cleaning: By hand
Colour of the bottle: Mint


Whether a visit to the lake, canoe trip with friends or balmy evenings at the open-air cinema, the summer lures us with countless activities, in which your favourite ice cold tea must not be missing. The ultra-lightweight Thermo Bottle holds 750 ml - enough to share with friends. The Thermo-Bottle also keeps hot tea warm for up to 12 hours.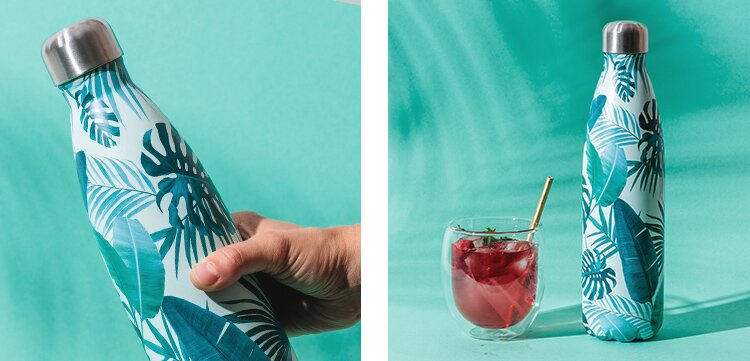 similar Products you may be interested in