garden blossom
herbal tea with refreshing peppermint and apple
Herbal tea totally revitalised: mint and lemon balm meet apple pieces and rosehip peels, creating a refreshing and slightly sweet blend. This is combined with delicate petals of marigold and safflower, adding to the tea's aroma and colour! The taste comes entirely from herbs from local gardens. No additives, no artificial flavours and no caffeine.
the correct preparation
Measure the tea leaves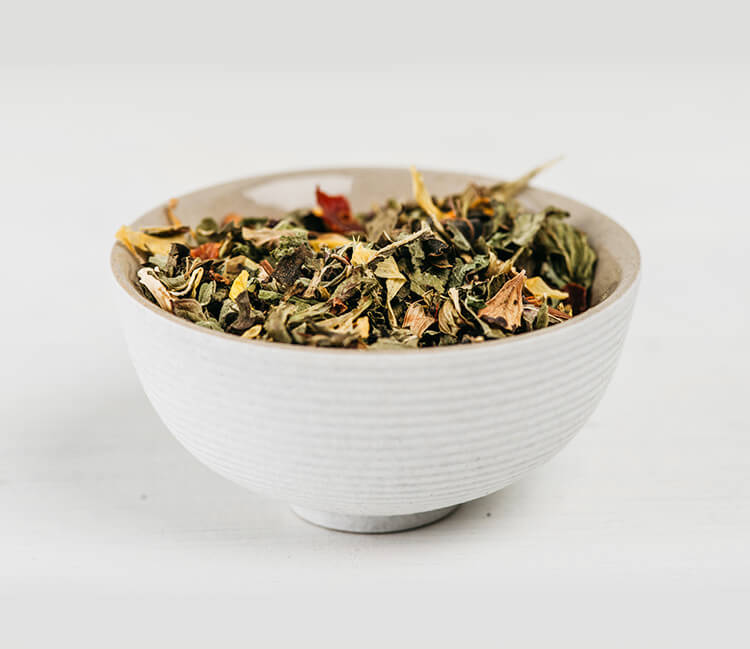 For our GARDEN BLOSSOM we recommend about 12 to 18 grams of loose tea for one litre of water (about 2 to 3 grams per cup). This is how the flavours unfold optimally!
Water temperature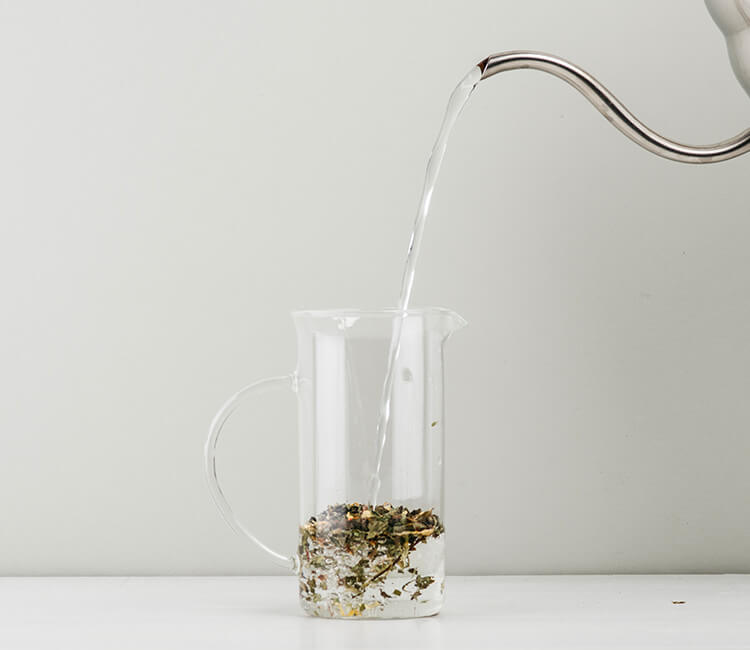 Herbal teas such as our GARDEN BLOSSOM should always be infused with a water temperature of 90 degrees Celsius.
Brewing time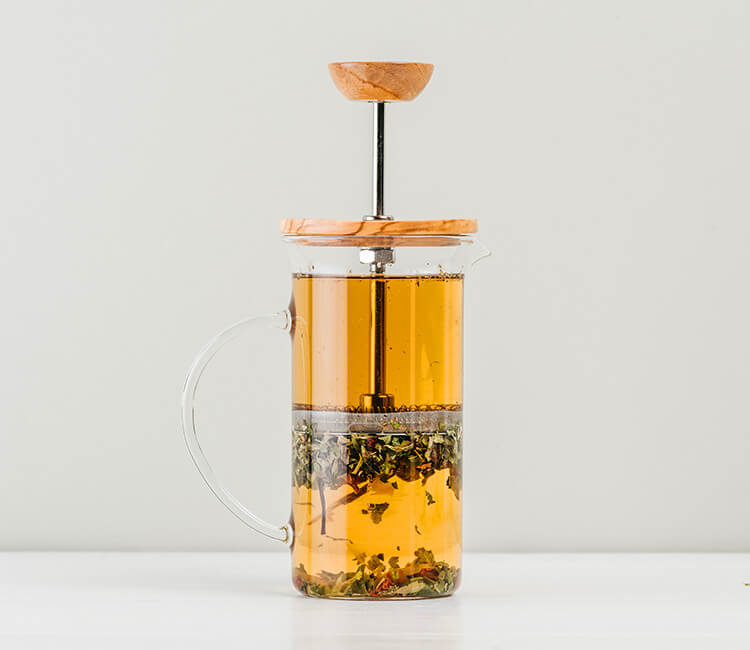 It is best to leave herbal teas such as our minty GARDEN BLOSSOM to brew for 5 to 10 minutes. Look at how the intense aroma cloud spreads in the tea water!
you may also be interested in these varieties...