ice tea bottle
Have you tried making ice tea yourself? With the ice tea bottle designed by HARIO, it's really easy: Sprinkle in some loose leaf tea, add cold water, let it brew - done! The silicone lid and integrated strainer make it even easier to serve the tea immediately. Note: The Cold Brew method does not produce any bitter flavours - your homemade ice tea will simply taste refreshing and aromatic.
Capacity: 750ml

Material: Heat-resistant glass and silicon (BPA-free)

Cleaning: Bottle: Dishwasher safe; Lid and strainer: Wash by hand
our ice tea bottle
Even in the summer we don't want to give up our favourite tea - which makes the ice tea bottle from HARIO the perfect solution. Now we can continue to enjoy our favourite tea - just iced instead! Refined with fresh fruits and herbs, there are many delicious flavours for every taste. Whether black tea with lemon slices, fruit tea with berries or herbal tea with mint - you can now inspire everyone with your homemade iced tea!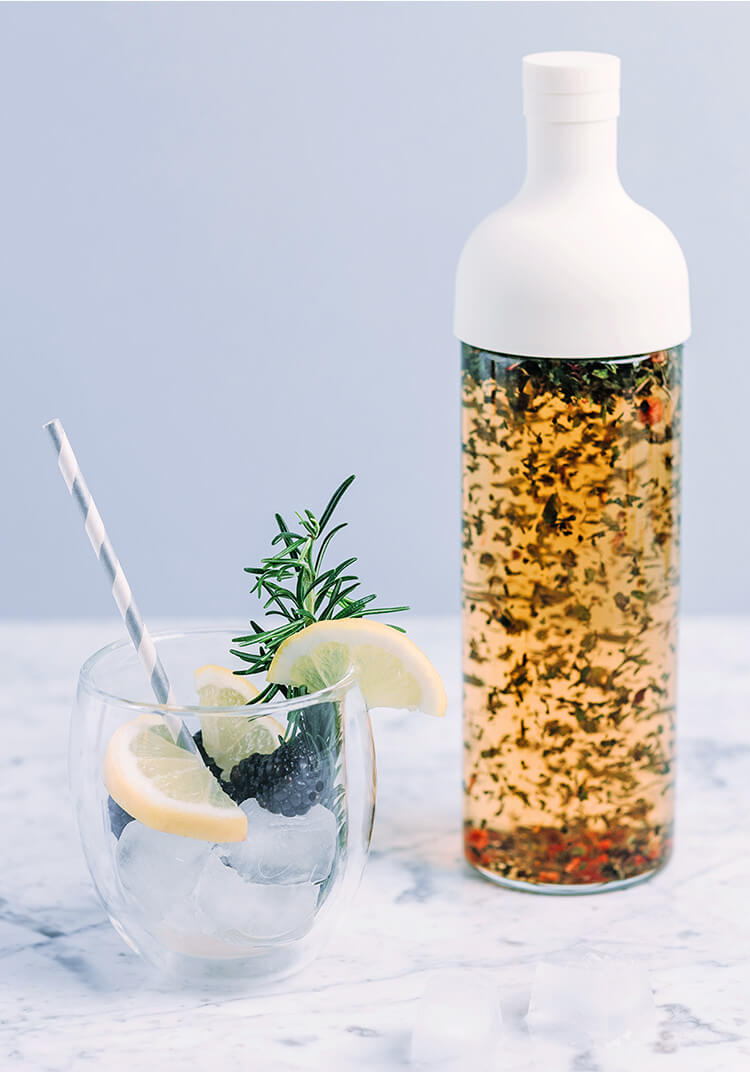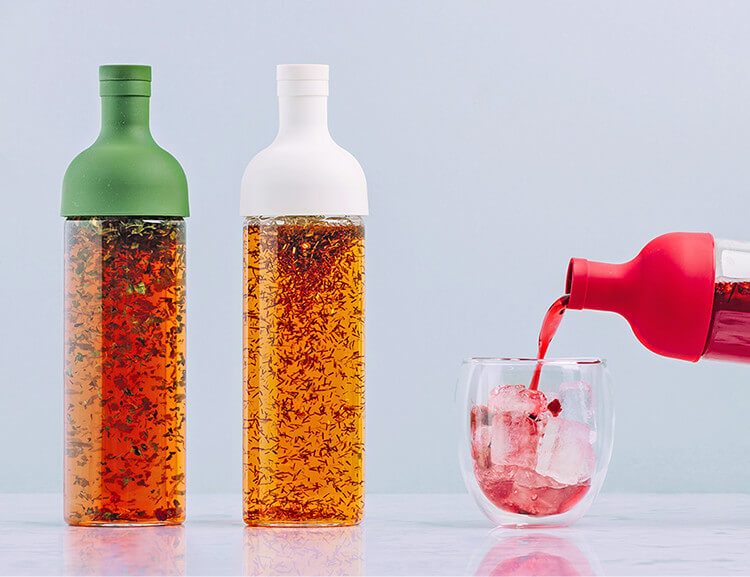 How it works: Put 2-3 teaspoons of a loose leaf tea of your choice into the ice tea bottle, fill with cold water and place in the fridge for 1-4 hours (preferably overnight) - and your ice tea is ready to enjoy!

Thanks to the integrated strainer, you can even serve your homemade ice tea in the bottle - ideally poured into a tea glass with ice cubes. Your guests will be amazed!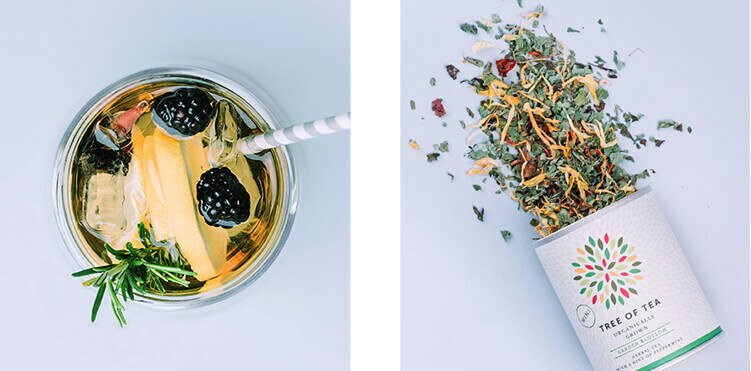 the perfect teas to be enjoyed ice cold

you may also be interested in these products