Molly Rose
Jasmine tea with elderflower and rose petals
With our Molly Rose you get a tea composition that is easy to fall in love with: peach, elderflower and wild roses make the organic loose leaf tea smell sweet and fragrant. Not forgetting the jasmine flowers, which aromatise the green tea base as the essential oils of the jasmine flowers are transferred to the green tea leaves. That's why we call Molly Rose 'flower power in a tea can'.
the correct preparation
Measure the tea leaves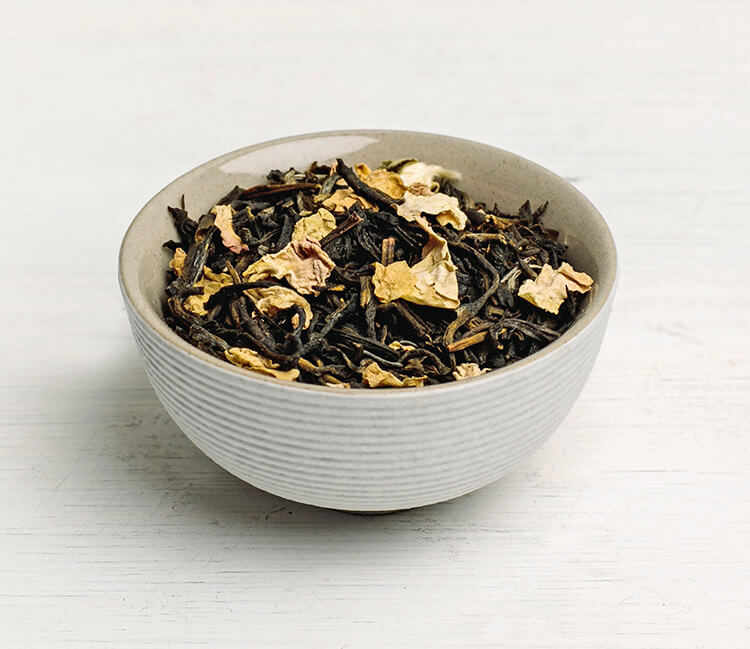 For our jasmine tea we recommend about 10 to 12 grams of loose leaf tea per litre of water (about 1-2 tsp per cup). This is how the flavours unfold best!
Water temperature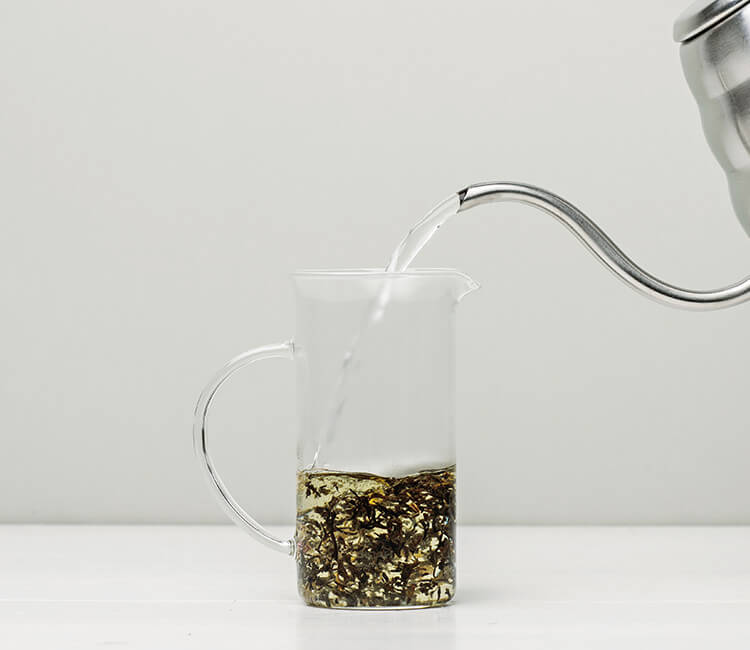 You should add water with a temperature of 80 degrees Celsius to our fruity MOLLY ROSE tea.
Brewing time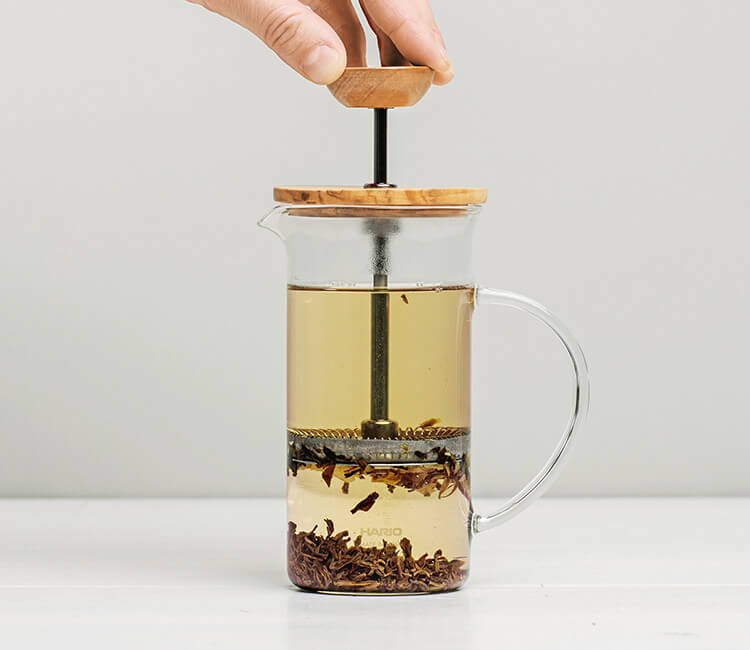 Jasmine tea should brew no longer than about 2-3 minutes. This is to ensure that the tea does not taste bitter. Look at how the aroma cloud spreads in the tea water!
more tea varieties you may be interested in...