2go bottle
With our stylish 2go bottle you can now take your favourite tea with you everywhere. Whether it's yoga, work or the next world trip - the 2go bottle is your trusty companion. The bottle is suitable for hot tea, ice tea and tea creations with fresh herbs and fruit. For many great tea moments at home and on the go!

Capacity: 450ml
Bottle Material: Double-walled borosilicate glass
Strainer Material: Stainless Steel
Lid Material: Polypropylene and silicon (BPA free)
Cleaning: Bottle and strainer: dishwasher safe; Lid: by hand
enjoy your favourite tea on the go
Tea can be so diverse and shouldn't be reserved for just at home or afternoon tea. Because with our 2go Bottle, your favourite tea comes with you everywhere: whether to work, to yoga or to the beach. With our 2go bottle you are prepared for any adventures!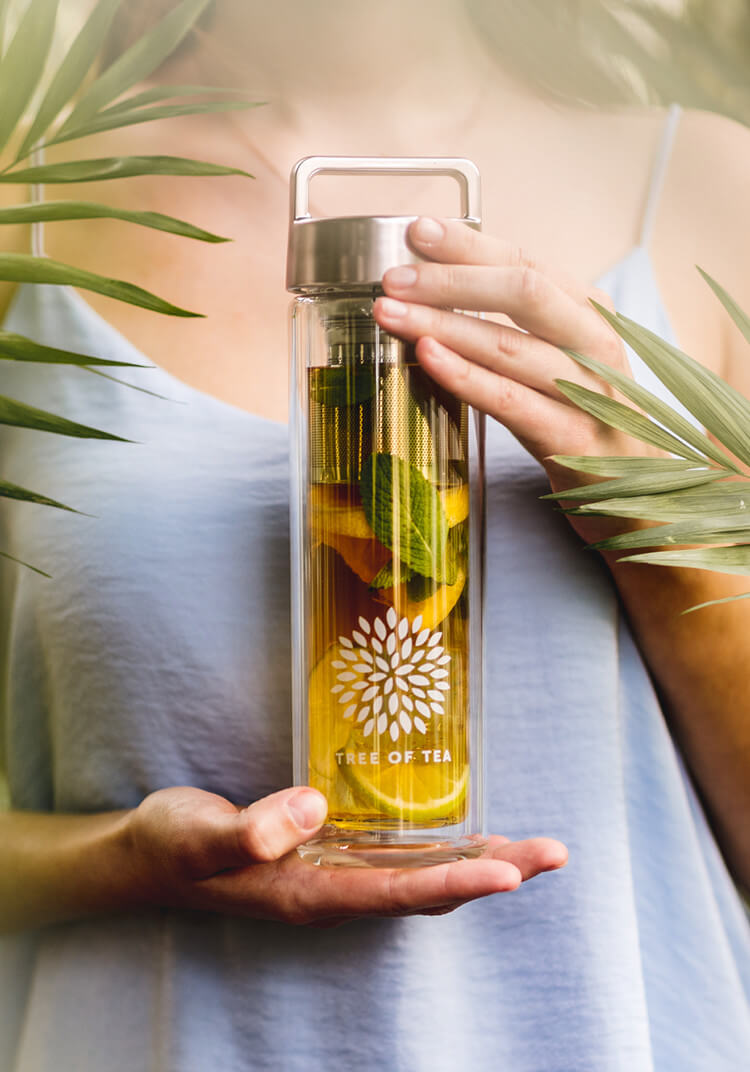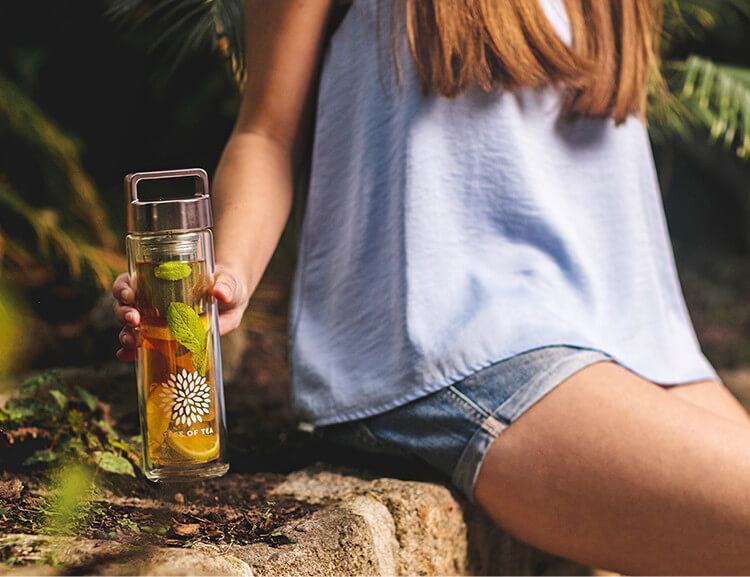 If you like, you can also refine your tea with fresh fruits and herbs to create special infused tea. You can add blueberries, orange wedges, cucumber slices, mint, rosemary or other ingredients of your choice to the 2go bottle and fill after with ice tea - your creativity knows no bounds. And best of all, you can enjoy your organic leaf tea again and again!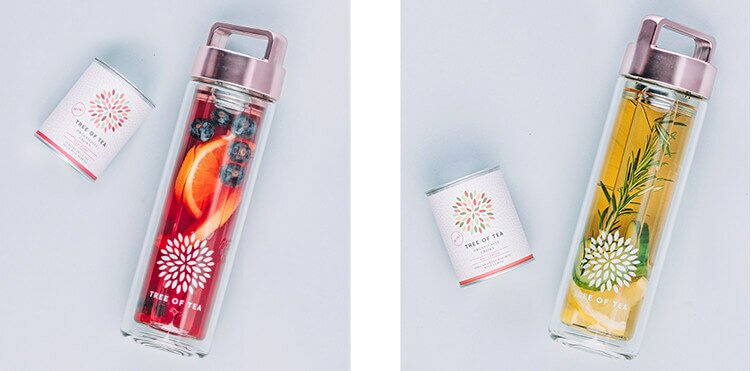 Further product information
Dimensions: Height (with lid): 22,7 cm; Ø 6,6 cm
Weight: 540 g
Capacity: 450 ml
Material: Bottle: Double-walled borosilicate glass; Tea strainer: stainless steel; Lid: Polypropylene and silicone (BPA free)
Cleaning: Bottle and strainer: dishwasher safe; Lid: by hand
Products you might also be interested in