Roi LEMON
South african green ROOIBOS with lemon
Green Rooibos? Yes exactly. At first we were skeptical too, but this green rooibos tastes wonderfully mild and wonderfully lemony. Its branches are not fermented, but dried gently after harvest under the South African sun. This makes the Green Rooibos, in contrast to his russet brother especially mild. Refined with fruity lemon peel and marigolds a real connoisseur tip!
The correct preparation
Measure the tea leaves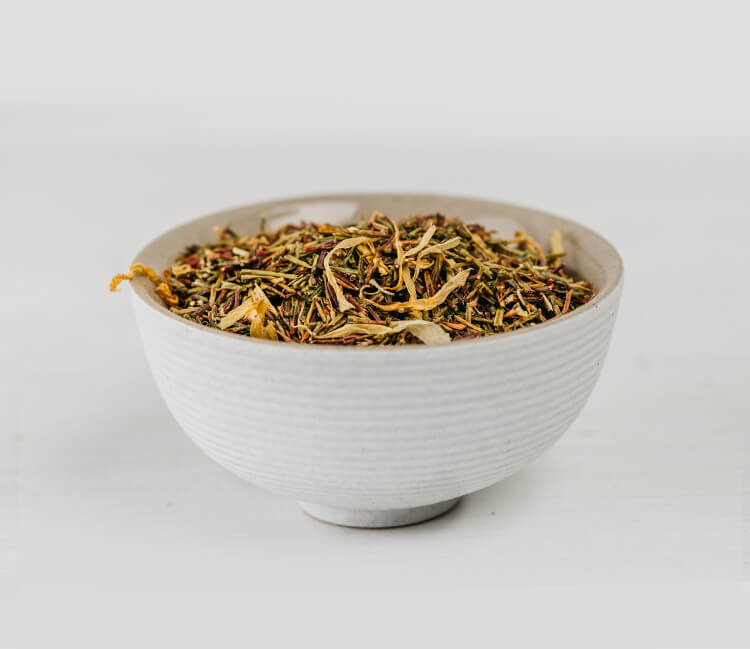 For our ROI LEMON rooibos tea we recommend about 10 to 12 grams of loose tea per litre of water (about 3 to 4 grams per cup). This is how the flavours unfold best!

Water temperature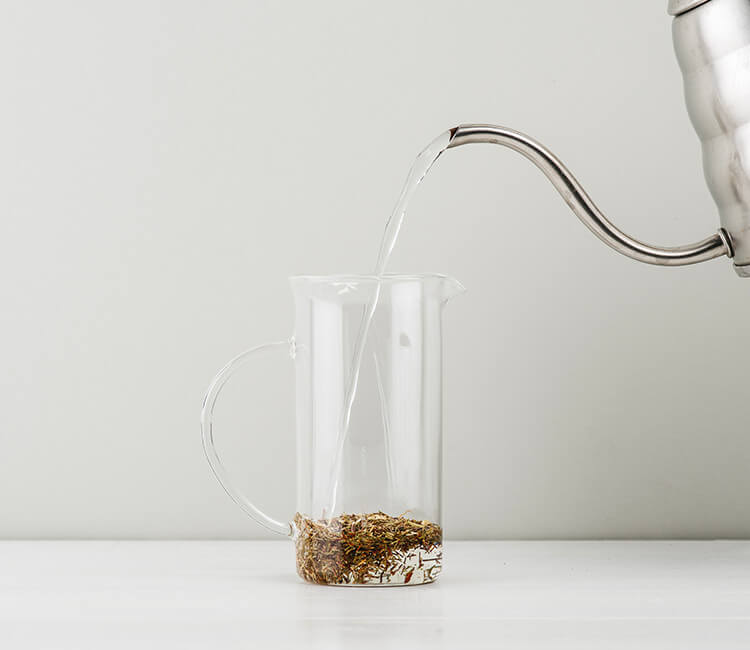 You should always use water with a temperature of 90 degrees Celsius for our ROI LEMON tea.
Brewing time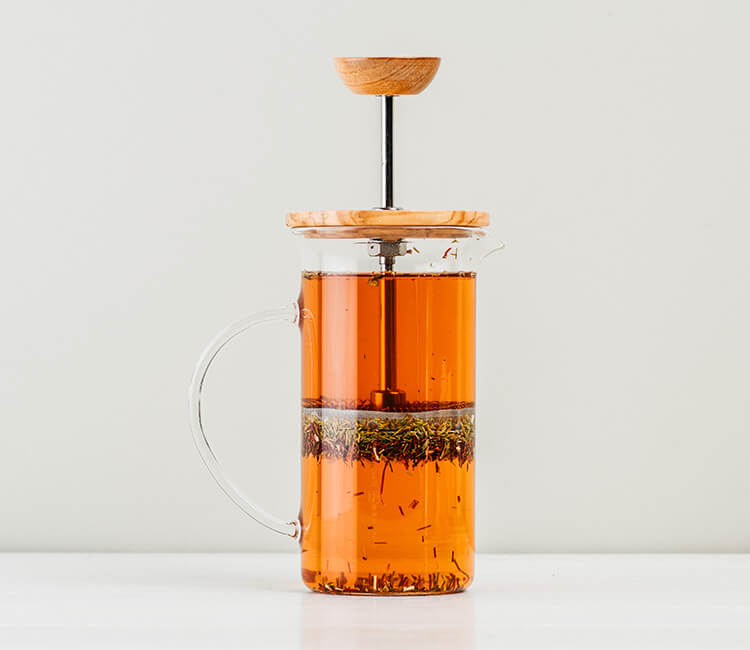 Rooibos tea should be allowed to brew for about 5 minutes, which is a bit longer than usual with black tea. Watch how the orange aroma cloud spreads in the water!
tea varieties that you might also be interested in...