PEACHY june
FRuit tea with peach, apricot and coconut

This tea really makes you feel the light-heartedness of summer. Our limited edition Peachy June is a delightful composition of sweet peaches and apricots, delicate flowers and a hint of coconut. Peachy June makes a refreshingly fruity ice tea for hot days in the sun, or maybe a warming tea for balmy summer evenings. We like to call it summer in a teacup.

Don't you just love the warmer months? When the sun is shining outside we love to make ourselves comfortable on the balcony with a glass of delicious ice tea. We have created a limited edition summer organic tea for these moments, our Peachy June.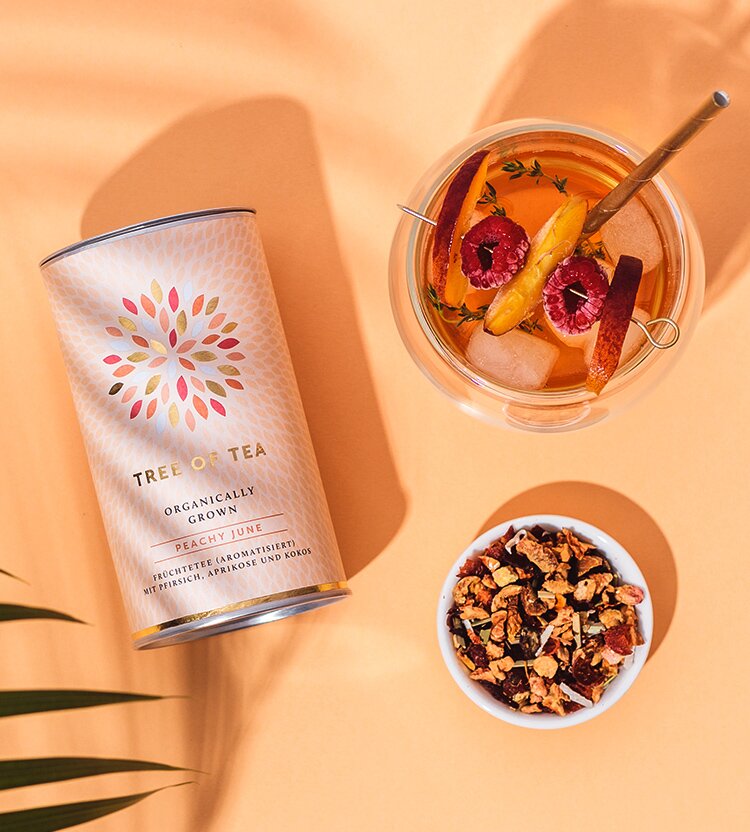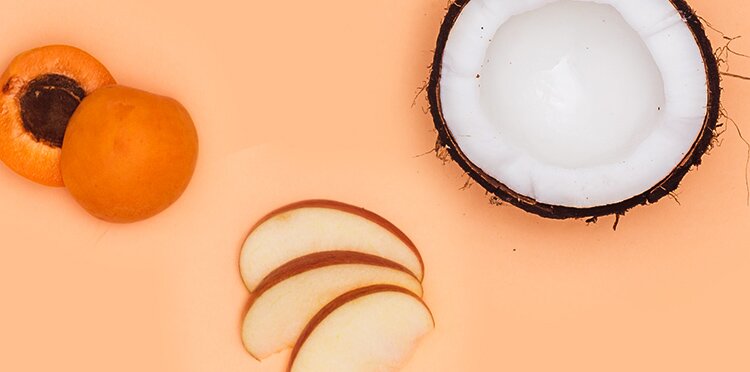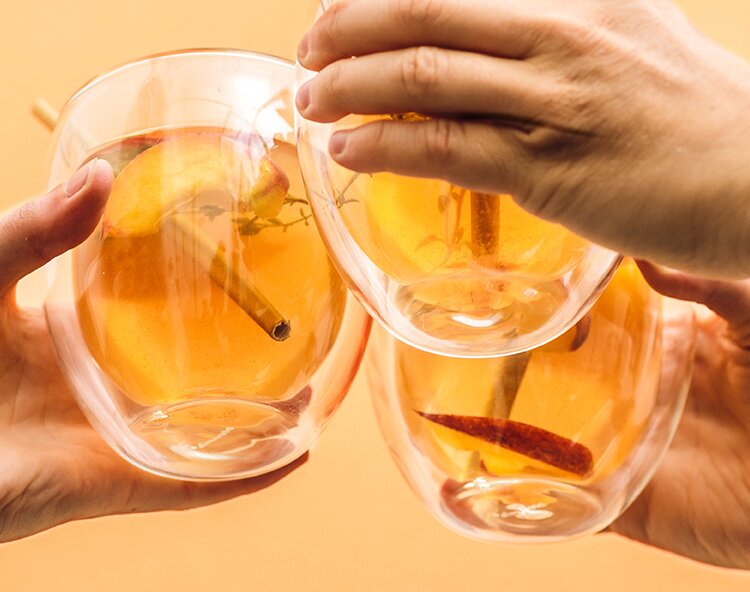 The harmonious blend of fruits and flowers forms the special, sweet and fruity taste that comes about during the infusion of this tea. Whether served hot or cold, the Peachy June exudes its intense summer scent with sweet peaches and apricots. Apple, hibiscus and lemongrass give it fruity fresh notes, which are tamed by the warm exotic coconut.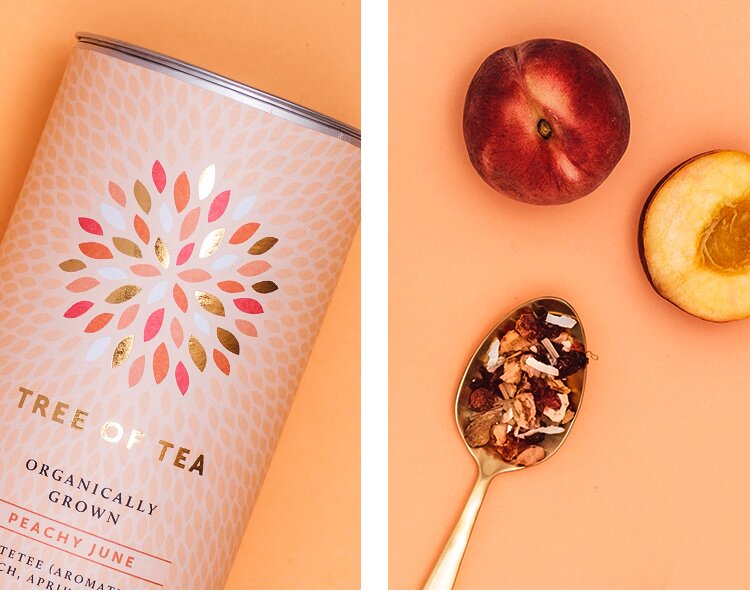 the correct preparation
Measuring the tea leaves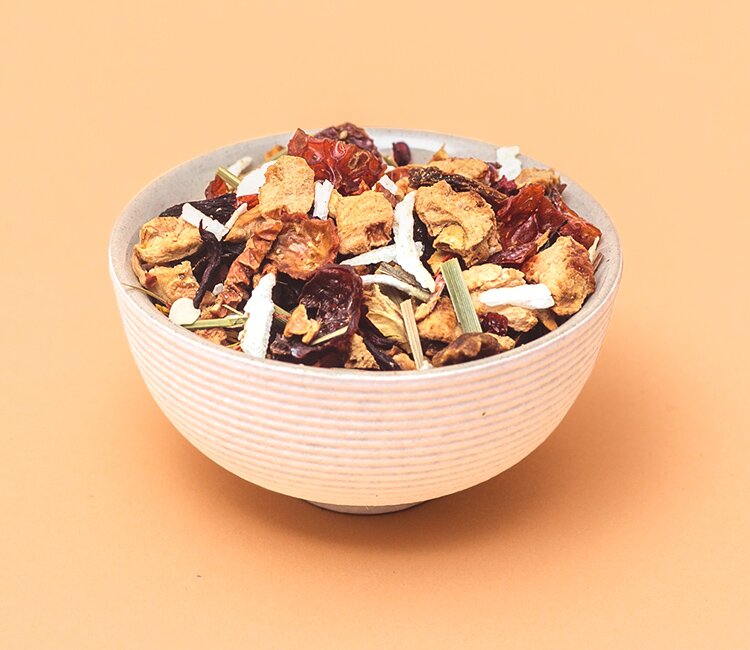 For fruit tea, about 15 to 20 grams of loose tea leaves is recommended per litre of water - that's about 3-4 grams per cup. This is when the fruity aromas unfold best!

Water temperature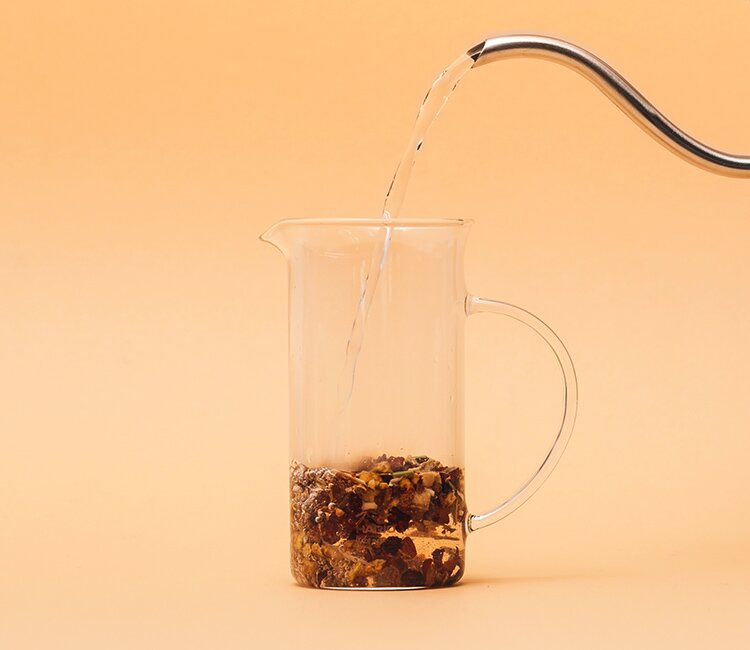 Fruit teas such as our Peachy June should always be infused at a water temperature of 80 degrees Celsius.

Brewing time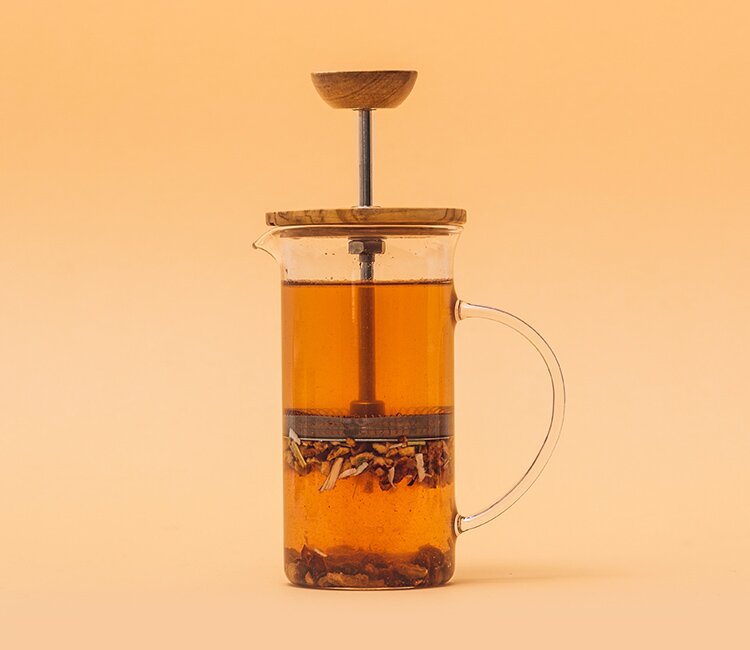 You should let fruit tea brew for about 7 to 10 minutes, which is a bit longer than usual with black tea. Look at how the aroma cloud spreads in the tea water!

More tea varieties that you might be interested in...