Balance
Our Balance Muesli contains no added sugar and is the ideal choice for balanced diets and anyone watching their figure. Although there's no added sugar, it is still big on taste! This colourful mix is incredibly fruity thanks to the generous helping of bananas, pomegranates, figs, strawberries and blackcurrants. We also added plantago seeds (lat. Plantago Ovata) to the mix as these swell in size in your stomach when combined with liquid, staving off a rumbling tummy well into the day. By the way – every portion of this muesli covers a whopping 43% of your recommended daily requirement for beta-glucans, a fibre naturally occurring in barley and oats which helps maintain a balanced cholesterol level.

Produkte leider nicht kombinierbar
Leider lässt sich dieses Produkt derzeit nicht mit der Auswahl in Ihrem Warenkorb kombinieren. Wir arbeiten gerade daran, das gesamte Sortiment unseres Online Shops auch unseren Firmenkunden zur Verfügung zu stellen. Aktuell umfasst unser Firmenkunden-Sortiment die folgenden Produkte: B2B-Müsliübersicht
Falls Sie weitere Produkte, die wir noch nicht in unserem Firmenshop anbieten kaufen möchten, können Sie gerne nach Abschluss der Bestellung einen zweiten Warenkorb eröffnen.
Wir hoffen auf Ihr Verständnis.
What makes our Balance Muesli so special?
Our Balance Muesli is ideal for getting your day off to a balanced start. We put a lot of thought into mixing this muesli, striking the balance between low calorie content and a fantastically fruity taste. Aromatic strawberry pieces and figs provide natural sweetness, while bananas perfectly complement the tart blackcurrants. After a quick soak in milk, the fruits almost taste as if they've been freshly picked! Last but not least, sunflower seeds round out this exclusive mix and offer something you can really get your teeth into.
Good to know: The Balance Muesli is an ideal successor to the Slimmer Living Muesli on your breakfast table. It is also rich in fibre and completely lactose-free.



What is beta-glucan?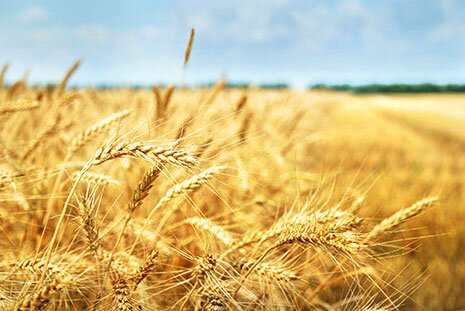 Our Balance Muesli packs 43% of your daily requirement for beta-glucan in every portion (60 g). Oats and barley contain significant amounts of this soluble fibre and beta-glucan is proven to keep your cholesterol levels in balance when consumed on a daily basis. Positive effects are only created by consuming 3 g of beta-glucans from oats, oat bran, barley, barley bran or a mix of these grains every day.
That's why our Balance Muesli is the ideal breakfast as part of a varied and balanced diet, and the perfect accompaniment to a healthy lifestyle.
Ingredients (100% organic)
mymuesli contains organic ingredients only and does without any colourings, flavourings or flavour enhancers. Always. Promise.
Balance-Muesli is an organic muesli with these delicious ingredients:
| Nutrition values | per 100g |
| --- | --- |
| Caloric value | 334 kcal / 1399 kJ |
| Fat | 6g |
| ...thereof saturated fatty acids | 1g |
| Carbohydrates | 56g |
| …of which sugar | 9g |
| Fibre | 13g |
| Protein | 11g |
| Salt | 0.03g |
List of ingredients
30% oat flakes, 22% barley flakes, 18% rye flakes, 7% dried fig cubes, oat bran, 5% sunflower seeds, 3% freeze-dried pomegranate seeds, 3% freeze-dried blackcurrants, 3% freeze-dried banana slices, 3% freeze-dried strawberry pieces, 1.5% plantago seeds, rice flour.
Notes for allergic persons: May contain traces of other nuts, peanuts, soya, lupins, sesame seeds and milk.
Taste flower
Our taste flower shows you what you can expect in terms of taste and consistency.
sweet
crispy
sour
mushy
fruity
---

Lactose-free

high fiber

non-GMO

Protein

Vegan