Thermo Bottle
for stylish tea enjoyment
Want to enjoy your favourite tea everywhere and anywhere? Then we have just the thing for you. Our stylish thermos bottle in rose gold stainless steel is extremely robust, super light, leak-proof and - very important - tasteless. Thanks to the double-walled stainless steel, hot tea stays hot for up to 12 hours and cold tea stay cold for up to 24 hours.
Capacity: 750 ml
Bottle Material: Double-walled stainless steel
Lid Material: Polypropylene and silicon (BPA free)
Cleaning: Wash by hand

Who doesn't love a warm cuppa at the top of a mountain or a refreshing ice tea on the beach. If you want to keep your hot tea hot or your cold tea, well, cold, we have just the thing for you! Even after hours in the bottle your tea tastes fresh and despite the hot (or ice-cold) content, the stylish bottle is will remain pleasant to touch on the outside.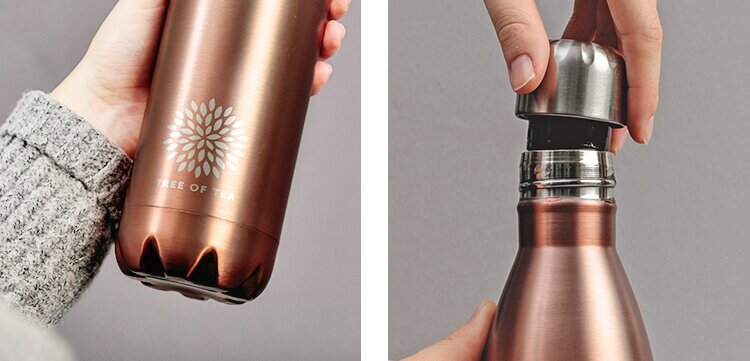 Products you may also be interested in