Tea maker
Friends of loose leaf tea! With our Tea Maker, your tea is prepared incredibly fast: pure tea leaves, add water, let it rest and place the tea maker on your teacup - done! The bottom valve opens and the brewed tea flows off while the strainer holds back the tea leaves. Want some more? Simply pour again and enjoy - very easy!
Capacity: 450 ml

Cleaning: Dishwasher safe
Material: Exterior: TRITAN plastic (BPA free); Tea strainer: metal


For your fastest cup of loose leaf tea
Highest quality and a unique taste experience is what makes a special tea moment for us. Therefore, we prefer loose leaf tea with whole pieces of fruit and the largest possible tea leaves. These contain the essential oils and minerals that make up the wonderful aroma of your tea. And thanks to our handy Tea Maker, you can enjoy this without much effort.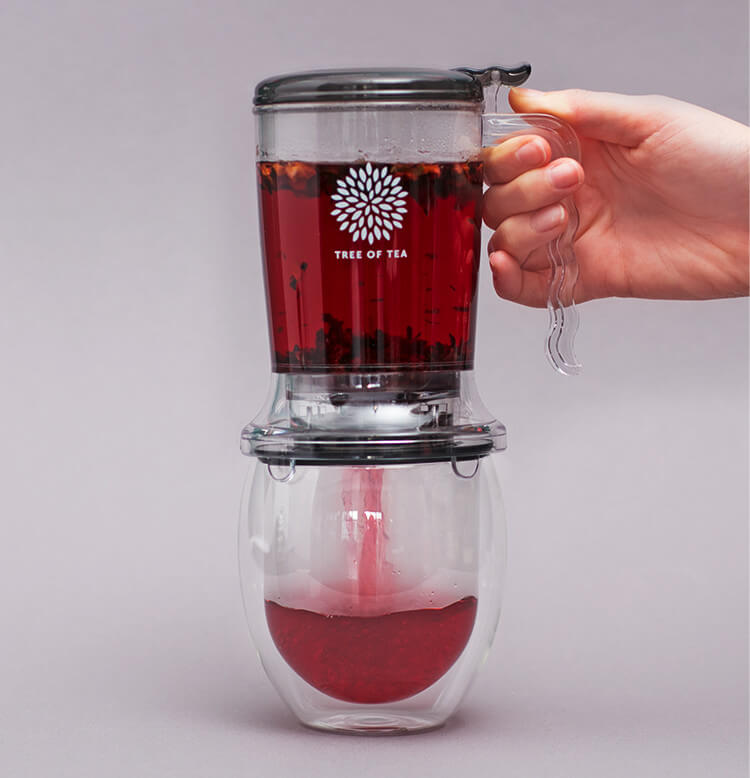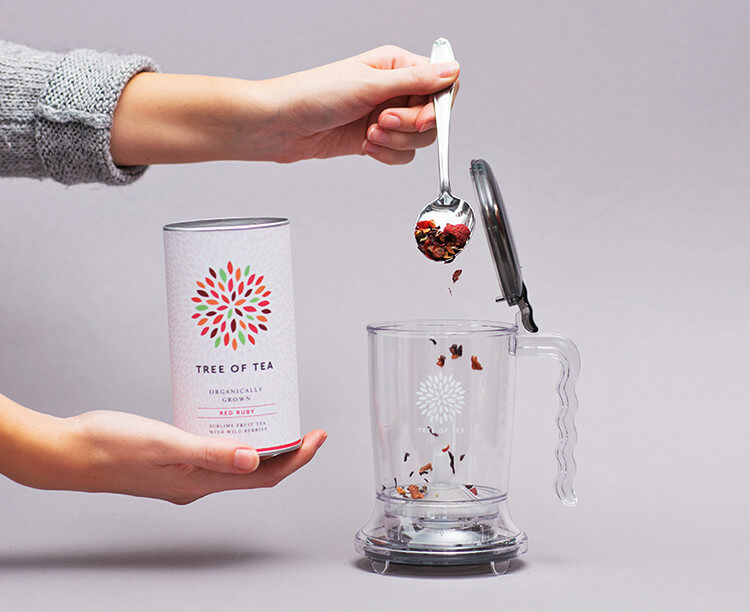 Here's how it works: For a cup, add about 2-3 teaspoons of loose leaf tea to the tea maker and top it up with hot water. Depending on the variety and taste, let it brews between 2 and 10 minutes. Then you place the tea maker only on a glass with a maximum diameter of 9.5 cm, the bottom valve opens and the tea can flow through it. Practical, right?
By the way: You can infuse leaf tea more than once, usually about 2-3 times. For this we recommend you to let the tea on the 2nd infusion brew a little longer.
Recipe ideas for the tea maker


Products you might also be interested in