porridge advent calendar
The perfect calendar for the ultimate porridge lover! 24 heart-warming organic porridges with 15 different flavours, that will surprise you every day up until Christmas Eve. Various delicious porridges will sweeten up the most wonderful time of the year - fruity, chocolaty or charmingly christmassy!

37 x 37 x 39 centimetre calendar sides
15 different organic porridges in a 45g portion cup
new flavours introduce a more diverse mix
Please notice: We cannot guarantee delivery before the 1st of December for orders placed after 24.11.2020.
Learn more
Close
You want to take your breakfast to work? No problem! Thanks to our handy porridge2go cup you can easily have your breakfast on the go! By the way: an extra surprise awaits on Christmas Eve!

24X organic PORRIDGE in 15 flavours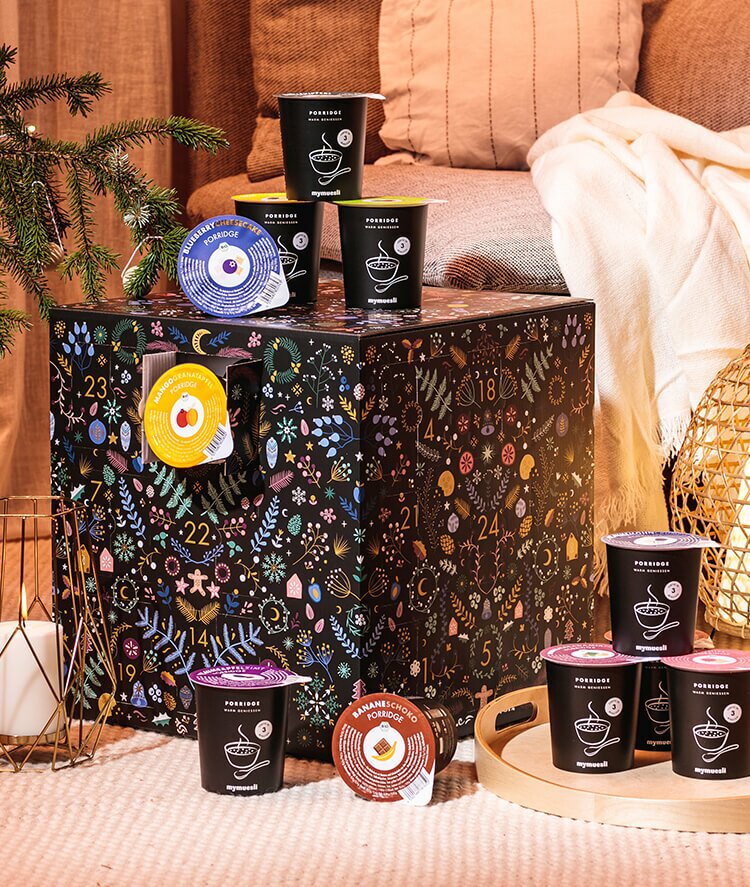 Plum Apple Cinnamon, Baked Apple, Roasted Almond Cherry ... does that not sound like an ideal breakfast for a cosy pre-Christmas period?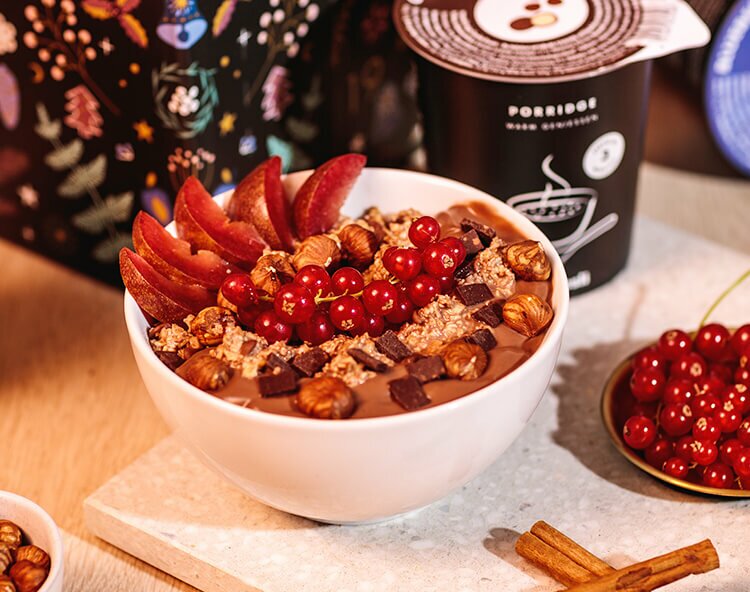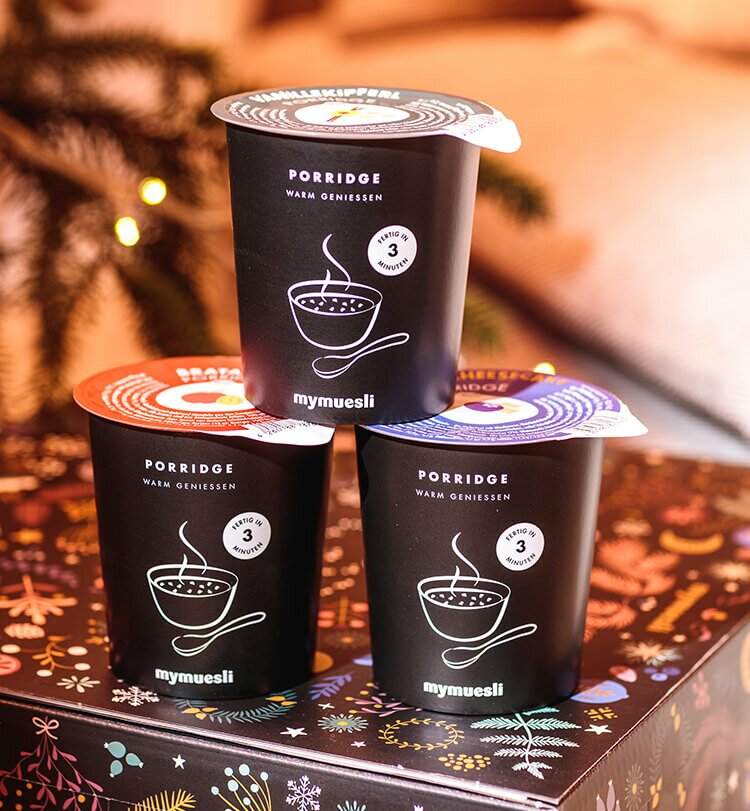 Of course, our porridge classics are also hidden among the popular winter varieties. Also brand new charming christmas flavours are looking forward to be enjoyed - the practical 45g portion cups make it even more enjoyable: Open the lid, add milk, warm briefly or simply enjoy cold!

beautiful DESIGN
Not only our organic porridge has the best quality, but also the packaging has been put together with our best efforts and lots of love. Therefore, not only the desire for the first spoon brings christmassy joy, but also the sight of your 37 x 37 x 39 centimeters large calendar.
When ordering, please note that the Advent calendar does not fit into a DHL packing station. But you certainly have nice neighbours who might take your parcel for you. And won't your colleagues at work be surprised when you get such a huge parcel?