Baked apple porridge
If you like things fruity, you will definitely find your new winter favourite with our Baked Apple Porridge. It's hard to deny that baked apples are a true winter staple. Combined with the taste of spicy cinnamon, we knew it had to be a flavour included in our winter porridge range.
Enjoy our Baked Apple Porridge as a pre-Christmas breakfast or why not use it for baking. Garnished with vanilla sauce, our mymuesli porridge in the baked apple variety guarantees a Christmas atmosphere!

WINTER time means cinnamon time

Of course cinnamon tastes delicious can be enjoyed all year round, for example in our Plum Apple Cinnamon porridge. But we find that especially on cold days around the Christmas season, the warm and intensely fragrant spice tastes the best - and it's no surprise that cinnamon one of the oldest and most popular spices ever. Already several thousand years ago, it was said to have been used in Asia, among other things for Chinese medicine, after which merchants only brought it to Europe in the 14th century.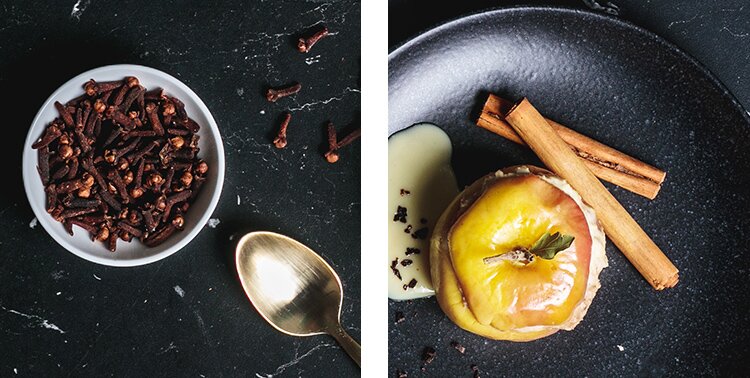 But not all cinnamon in created equal. Some varieties contain more coumarin, a plant substance, which can lead to poisoning when consumed in high doses. Not to worry though, this is not an issue in the precious Ceylon cinnamon from Sri Lanka, which we use for our organic Christmas porridge. The amount of coumarin present is just 0.0008%. With a daily dose of 0.1 milligrams per kilo of body weight classified as harmless, you can still enjoy our porridge in large bowlfuls.
How is Ceylon cinnamon made and what makes it so special? The inner part of the bark of the Ceylon cinnamon tree, which is up to 8 meters high, is peeled off very thinly. Up to 10 layers are then placed on top of each other, which form into rolled cinnamon sticks when drying - this makes the precious cinnamon so irresistibly aromatic.