berry white choc porridge
Friends of our Berry White Choc Muesli will love this porridge as well. Warmed up with milk or water, the white chocolate melts away and gives the porridge a pleasant sweetness and creaminess. The cranberries and raspberries give the porridge a sweet-sour note. And of course, our popular cranberry chocs are included in the porridge. This variety also works great as Overnight Oats, topped with a few fresh berries - perfect for the hot days of the year.

If you enjoy our Berry White Choc muesli, you will probably love this organic porridge as well. Sweet-sour berries meet tender oatmeal and white chocolate - it's hard to resist! Warmed up, the white chocolate melts and gives the porridge a pleasant sweetness and creaminess. And on hot days? Your Berry-White Choc porridge and some fresh berries will make a delicious overnight oats.
Whether red or black, small or large, the selection of local berries is particularly varied in summer. And of course they make a great match for our organic porridge. If you enjoy locally-sourced food, it's worth taking a look at the seasonal calendar. From May you can look forward to the first fresh strawberries, for example. Raspberries, blueberries and gooseberries are available from about June. And in July, then you also have blackberries and blackcurrants.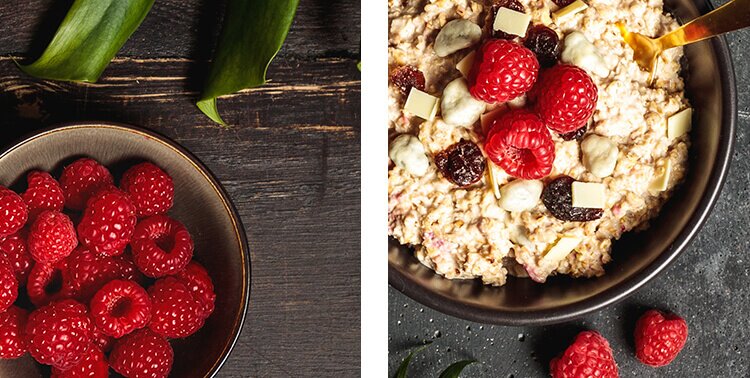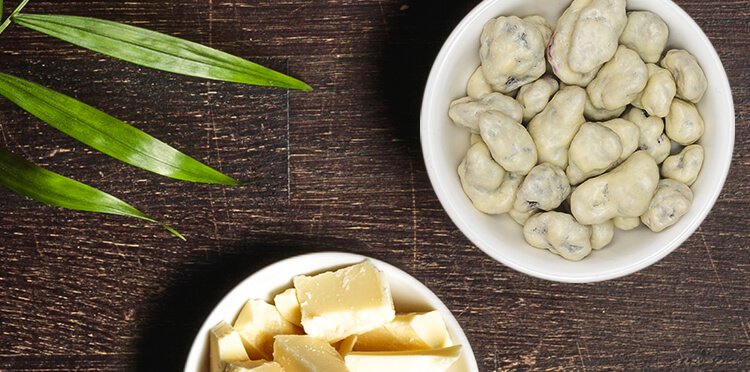 Ingredients (100% organic)
mymuesli contains organic ingredients only and does without any colourings, flavourings or flavour enhancers. Always. Promise.
mymuesli Porridge Berry White Choc is an organic porridge with these delicious ingredients:
| Nutrition values | per 100g |
| --- | --- |
| Caloric value | 394 kcal / 1657 kJ |
| Fat | 11g |
| ...thereof saturated fatty acids | 3g |
| Carbohydrates | 57g |
| …of which sugar | 11g |
| Fibre | 9g |
| Protein | 12g |
| Salt | 0.04g |
List of ingredients
fine oat flakes, dried cranberries, sesame, raw cane sugar, cocoa butter, freeze-dried raspberries, apple syrup, whole milk powder, sugar, glazing agent gum arabic, maltodextrin
Notes for allergic persons: Can contain gluten, nuts, peanuts, soy, lupines, sesame and milk.