No Milk. Really.
Nilk is vegan and lactose-free by nature. Whether want to stay away from dairy or simply want to try something new, we guarantee we have the milk-alternative for you!

NILK taster pack
Try your winter porridge with our vegan milk alternativa NILK. Our Oat Nilk is just organic oats, water, sunfloweroil och a pinch of sea salt, hence no added sugar and naturally lactose free.
Why nilk?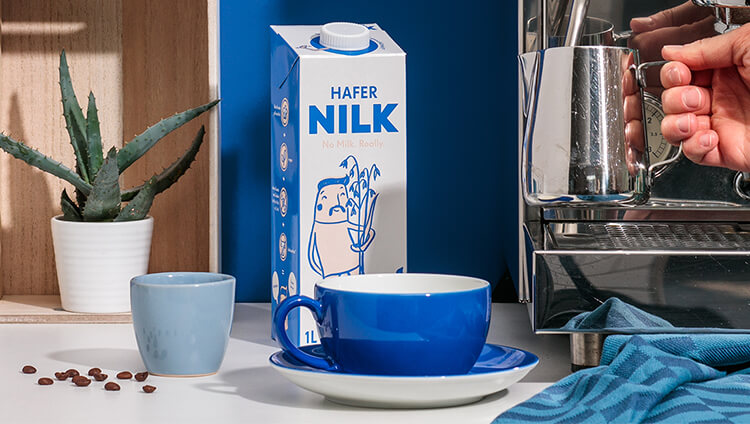 When looking for the perfect milk alternatives for our mueslis we realised that many didn't taste good, whilst others had poor nutritional values. As more and more of customers wanted to try alternatives, or cut out dairy all together, we set out the create a 'new milk without milk'. After heaps of research, endless discussions with experts and countless tastings, Nilk was born: a high quality milk alternative in 3 varieties.

10 years ago we founded mymuesli. Since then we have been mixing our favourite muesli with great passion: always from the best organic ingredients and with a lot of love. When we were founded, all our customers were big milk fans. Alternatives? Far behind.