strawberry cheesecake
We have created a delicious take on the much-loved cheesecake. Oat crunchy and mini butter biscuits form the base of our new muesli creation. For extra sweetness we have added soft, melt-in-the-mouth cream cheese flakes and fruity strawberries: an unbeatable combination and a must-try!
IT'S ALL ABOUT CHEESECAKE
the cheesecake debate
Biscuit crumbs over shortcrust pastry, cream cheese over cottage cheese, strawberry cream over no cream, these are the arguments many cheesecake fans make when choosing the classic American cheesecake over German cheesecake. We also love the combination of these ingredients and are pleased to announce the creation of our new Strawberry Cheesecake Muesli - with mini butter biscuits, cream cheese flakes and strawberries. At least as delicious, but not as heavy and rich in calories. Let's make muesli for cheesecake fans great again! But where does the original come from?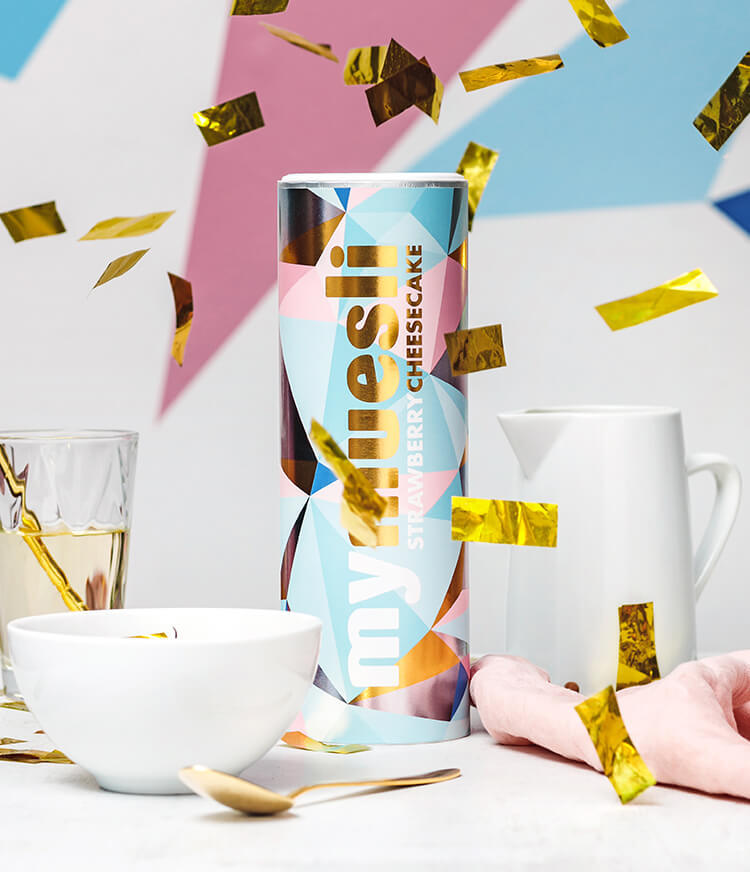 CHEESECAKE, THE GERMAN WAY
Thanks to several German-language names such as "Topfentorte", "Quarktorte" or "Käsewehe" one might think that it was the Germans that invented the cheesecake. We are also creative when it comes to the implementation: there is the classic cake with base, without base, as a tear cake with a base layer and even as a cooked version, with pre-cooked cream made from milk, sugar, butter and starch. Any cheesecake can also be refined - almost as good as your favourite muesli. Japan also has its very own cake variant: there the cheesecake usually consists only of eggs, white chocolate and cream cheese.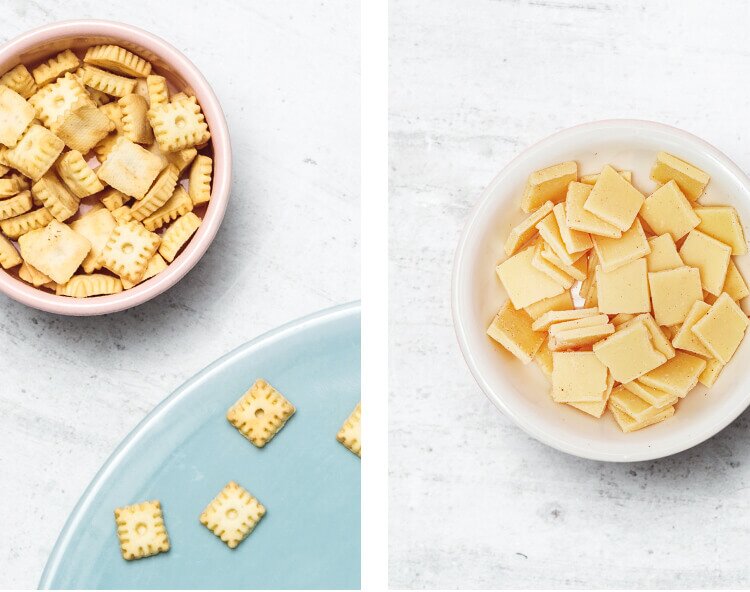 a cake makes history

Asia, America or Europe? The first traditional cheesecake recipe actually comes from a Greek physicist named Aigimos. The Romans probably took over the ancient preparation of the popular cake. Cheesecake as we know it today was first found at the end of the 14th century in a French cookbook called Le Viandier. In 1598 Germans started to make it. The oldest German recipe comes from a cookbook by Anna Wecker. Almost a hundred years later, the Complete Nuremberg Cookbook even contains several recipes for "Eyer-Käß-Dorten" - the Franks "widder" ... History is also written in 2019: with the first cheesecake muesli being made by mymuesli at our factory in Passau. Enjoy it!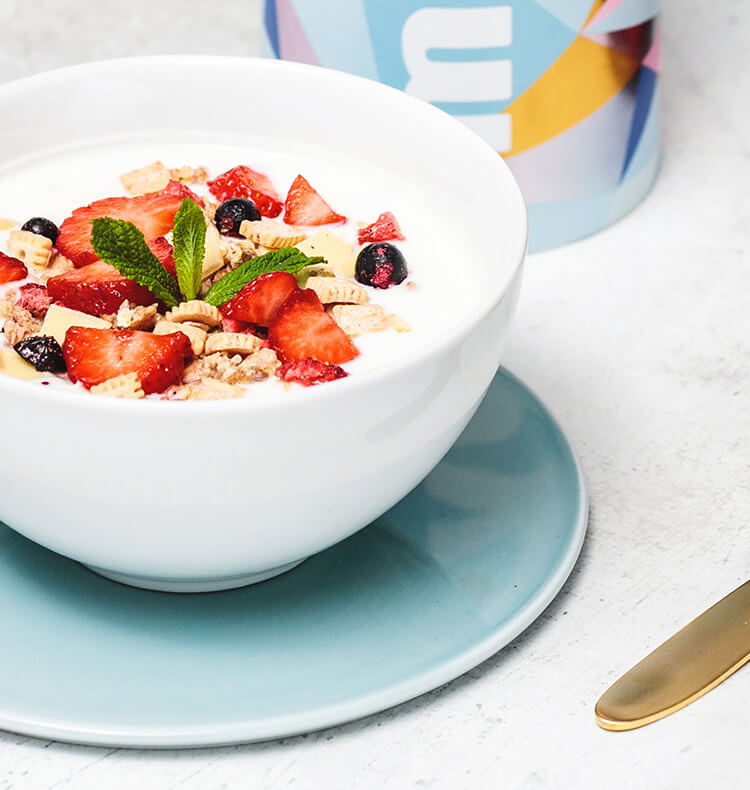 Ingredients (100% organic)
mymuesli contains organic ingredients only and does without any colourings, flavourings or flavour enhancers. Always. Promise.
Muesli Cheesecake Fraise is an organic muesli with these delicious ingredients:
| Nutrition values | | per 100g |
| --- | --- | --- |
| Caloric value | kcal / kJ | 426 kcal / 1787 kJ |
| Fat | g | 17.3g |
| ...thereof saturated fatty acids | g | 6.9g |
| Carbohydrates | g | 55.6g |
| …of which sugar | g | 17.8g |
| Fibre | g | 6.3g |
| Protein | g | 8.8g |
| Salt | g | 0.07g |
| | | |
List of ingredients
oat crunchy (48%) (oat flakes, rice syrup, sunflower oil, shredded oats, wheat flakes, puffed rice, honey, barley flakes, cinnamon), oat flakes, white chocolate (16%) (raw cane sugar, cocoa butter, whole milk powder, natural aroma*), mini shortbread (10%) (wheat flour, raw cane sugar, butter, sea salt*), freeze-dried strawberry pieces (3%), freeze-dried black currants. May contain traces of nuts, peanuts, soya, lupin and sesame seeds.
Taste flower
Our taste flower shows you what you can expect in terms of taste and consistency.
sweet
crispy
sour
mushy
fruity
---